Ronja Falkenbach *1989 is a photographer based in Berlin and Koblenz.
Educated at the University of Applied Sciences Bielefeld (Germany), Bezalel Academy
of Arts and Design, Jerusalem (Israel), and Chung-Ang University, Seoul (South Korea).
Her interested in issues revolving around intimacy and themes emerging from it, working
in documentary photography at the performative intersection. This performativity is drawn
from the empathic relationship that she develops during her projects with the individuals
of her photographs.
Social Networks as Instagram, Tinder or Couchsurfing are building the base of her
research into subcultures in different locations and serve as a performative tool to
connect body and place. Actions in front and behind the camera intertwine and through
that the work is referring to herself, even if she never appears in the photographs.
Truth as the base of the documentary photography is blurred with fiction, memories
are constructed or true and start or end her psychological and existential journey.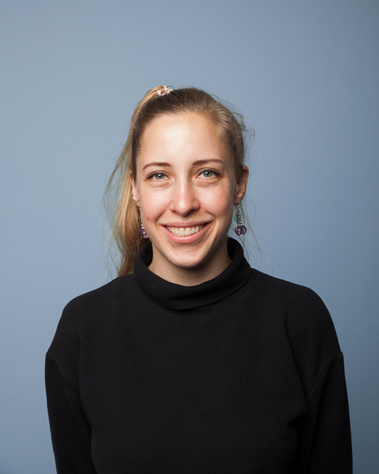 09/2016 - 09/2021
B.A. Photography and Media
University of Applied Sciences Bielefeld, Faculty of Art and Design, DE,
Roman Bezjak, Christoph Bangert, Axel Grünewald, Emanuel Raab, Thomas Albdorf, Armin Smailovic, Heinrich Holtgreve

07/2021 - 09/2021
Participend of the Canon Student developing Programm at Visa pour l'image
05/2020 - 08/2020
Assistance, Verena Brüning, Paula Winkler, Berlin, DE
05/2020 - 08/2020
Assistance, Anne Schönharting, Tobias Kruse, Jordis Schlösser, Berlin, DE

03/2020 - 08/2020
Internship at OSTKREUZ agency, Berlin, DE

02/2019 - 07/2019
Bezalel Academy of Arts and Design, Jerusalem, Department of Photography, IS
Erasmus+ Israel,
Yaakov Israel, Uri Gershuni

02/2018 - 07/2018
중앙대학교 Chung-Ang University Seoul, Department of Art, KOR
DAAD Promos Scholarship,
Sasscha Pohle

11/2018
OSTKREUZ Workshop, Christian Pankratz
University of Applied Sciences Bielefeld, DE
01/2018
Architecture photography - Workshop, Daniel Mire
University of Applied Sciences Bielefeld, DE

11/2017
Bildredaktion: Bild im Kontext - Workshop, Ute Noll
University of Applied Sciences Bielefeld, DE

2015 - 2016
Graphic Artist
TW Plus, Koblenz, DE
2010 - 2013
Vocational Training, Graphic Design
double-b-marketeam GmbH, DE
group exhibitions, awards & residencies

07/2022
upcoming: Studio Vortex Residency, directed by Antoine d'Agata
Marseill, FR

09/2021
werkschau, Graduation Show "Light by Screen"
University of Applied Sciences Bielefeld, DE

03/2021
"In the Evening", fotobus-society-showcase exhibition
Essen, DE

06-07/2019
shortlist "cat on a leash" dummy book
Athens Photo Festival, Benaki Museum, GRC

06/2019
back to the future - 19th century photography
(curated by Uri Gershuni)
Bezalel Academy of Arts and Design, Jerusalem, IS

06/2018
haeckgeoli - art book show
(curated by Sascha Pohle)
중앙대학교 Chung-Ang University Anseong, Seoul, KOR
04/2018
unauthorized
중앙대학교 Chung-Ang University Anseong at the cave, Seoul, KOR

01/2018
Daniel Mire, architecture photography
University of Applied Sciences Bielefeld, DE

02/2019 - 07/2019
Israel + Palestine

03/2018 - 06/2018
South Korea

02/2015 - 06/2015
Southeast Asia (Thailand, Cambodia, Vietnam)
07/2013 - 08/2014
New Zealand
05/2010 - 09/2010
London